MaxiCode Barcode Scanner SDK
Add 2D MaxiCode barcode reading and writing functionalities in more than 100 document formats with the GdPicture.NET Barcode SDK for document processing applications dedicated to the supply chain industry.
UPS created MaxiCode barcodes in 1992. Now in the public domain, the MaxiCode symbology is primarily used in the US postal and shipment industry. It includes all information related to shipping, such as the address, tracking number, invoice information, service class, and more. In addition, its robust error correction system allows it to be read even if a portion of the symbol is damaged.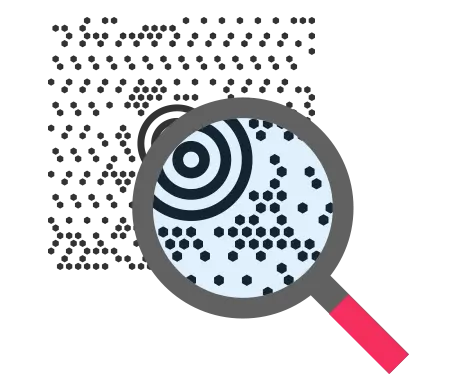 Main features
Note: each MaxiCode symbol is of a fixed size, having 884 hexagonal modules arranged in 33 rows around a central finder pattern. Each row consists of 29 or 30 modules.
Recognizes and generates MaxiCode barcodes in more than 100 different image formats, including PDF.
Detects multiple MaxiCode barcodes from black & white, grayscale, palletized, and color images.
Returns the string value of each MaxiCode barcode recognized.
Returns the bounding box of each MaxiCode barcode: top-left, top-right, bottom-left and bottom-right points.
Detects MaxiCode barcode on a full page or a region of interest.
Support for ECC error correction algorithm to recognize partially destroyed symbols.
AnyCPU: available in 32-bit & 64-bit versions.
Can work in multi-thread applications.
Check our other barcode technologies
Try GdPicture.NET Now!
60-day free trial