.NET PDF Annotation Library
Annotations and collaborative features for PDF and images
The GdPicture.NET XMP/Annotations SDK allows users to markup PDF documents TIFF and JPEG Images.
Add annotation capabilities to your applications such as custom annotations, rubber-stamp, sticky notes, freehand, text, redaction, and more…
Read & Write XMP annotation from PDF & Image.
Multipage document support for TIFF & PDF formats.
Full Unicode support.
Custom annotation support.
Many sophisticated annotations such as highlighted regions, free-hand, rubber stamps, sticky notes, connected lines, embedded images, polygons, text and more…
Very fast rendering and manipulation.
Annotations collection can be loaded/saved in XML format.
Annotations collection can be stored as Metadata of the document.
New with version 14.2.18: XFDF support.
Annotations can be burnt on any document.
Let your user to move, resize, rotate, scale any kind of annotation.
Manage annotations by code or by user interaction.
Full support for blending.
Full interaction with the GdViewer object.
Full support for printing.
AnyCPU: available in 32-bit & 64-bit versions.
Can work in multi-thread applications.
Download and install GdPicture.NET package from here.
You will be able to find some compiled demo applications in
[Install directory]\Samples\Bin\
You will be able to find C#, VB.NET, Delphi, Visual FoxPro, HTML demo applications including source code in
[Install directory]\Samples\WinForm\
You will find other code snippets within the online reference guide found here
https://www.gdpicture.com/guides/gdpicture/
You can find some discussions about the GdPicture/XMP Annotations Plugin in the dedicated section of our community forums located here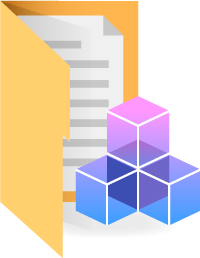 Try GdPicture.NET Now!
60-day free trial