.NET PDF Viewer SDK
Looking for a PDF Viewer SDK?
GdPicture.NET provides a strong PDF Viewer engine with a wide range of advanced features that can be used in .NET, WPF and WEB applications.
Add to your application the capabilities to view, print & annotate PDF documents, search text, extract text, highlight regions, convert PDF pages to bitmap, navigate through PDF bookmarks…
With fast speed & very high rendering quality!
ASP.NET/HTML5 WebForm, WinForms (.NET & COM/ActiveX) and WPF controls.
Blazing fast rendering engine.
Display PDF from file, stream, memory RAW, byte array, string…
Display PDF from HTTP server or an FTP server.
High-quality rendering & printing.
Very fast PDF loading.
Full Unicode support.
PDF/A compliance.
PDF ISO 32000 (PDF 1.7) compliance.
Support for all font types: TrueType, Type0, Type1, Type3 & OpenType.
CJK font support.
Support for all compression schemes: LZW, Flate, RLE, CCITT Fax, JBIG2, DCT, JPEG-2000.
Support for pattern & shading.
Support for all color space: Gray, RGB, CMYK, LAB, ICC based, Indexed, Pattern, Separation, DeviceN.
Support for all text rendering modes: Filled, Stroked, Clipped.
Support for large PDF and large embedded bitmap.
Support for transparency.
Support for PDF annotations rendering (form fields).
Support for outline navigation & links.
Support for bookmarks.
Support for multiple printing orientations: landscape, portrait, automatic. All Printing Features.
Select any PDF page for viewing, printing or text extraction.
Support all encryption schemes (RC4 40-bit, RC4 128-bit, AES 128-bit & AES 256-bit).
Password support for encrypted PDF documents.
Select or extract text from a PDF (full-page content or the text within a specific area).
Search a PDF for a given text string.
Generate high quality thumbnails for quick preview.
Convert viewer coordinates to PDF coordinates and vice-versa.
Support for PDF 2.0.
And dozens of other features!
Test our online PDF and document viewer
Download and install GdPicture.NET package from here.
You will be able to find some compiled demo applications in
[Install directory]\Samples\Bin\
You will be able to find C# and VB.NET demo applications including source code in
[Install directory]\Samples\WinForm\
You will find other code snippets within the online reference guide found here
https://www.gdpicture.com/guides/gdpicture/
You can find some discussions about PDF in the dedicated section of our community forums located here
Document Viewing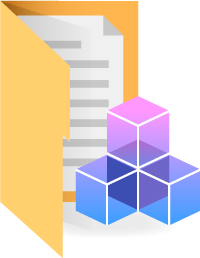 Try GdPicture.NET Now!
60-day free trial