GdPicture.NET 10.2 New Medium Version Release Including MICR Plugin
---
Hello!
So last time you got a glimpse of what GdPicture can do regarding the detection and decoding of MICR lines on checks thanks to ourGdPicture MICR SDK Preview. Now with the release of GdPicture.NET 10.2 you can include this feature in your own applications with theMICR Plugin for GdPicture.NET!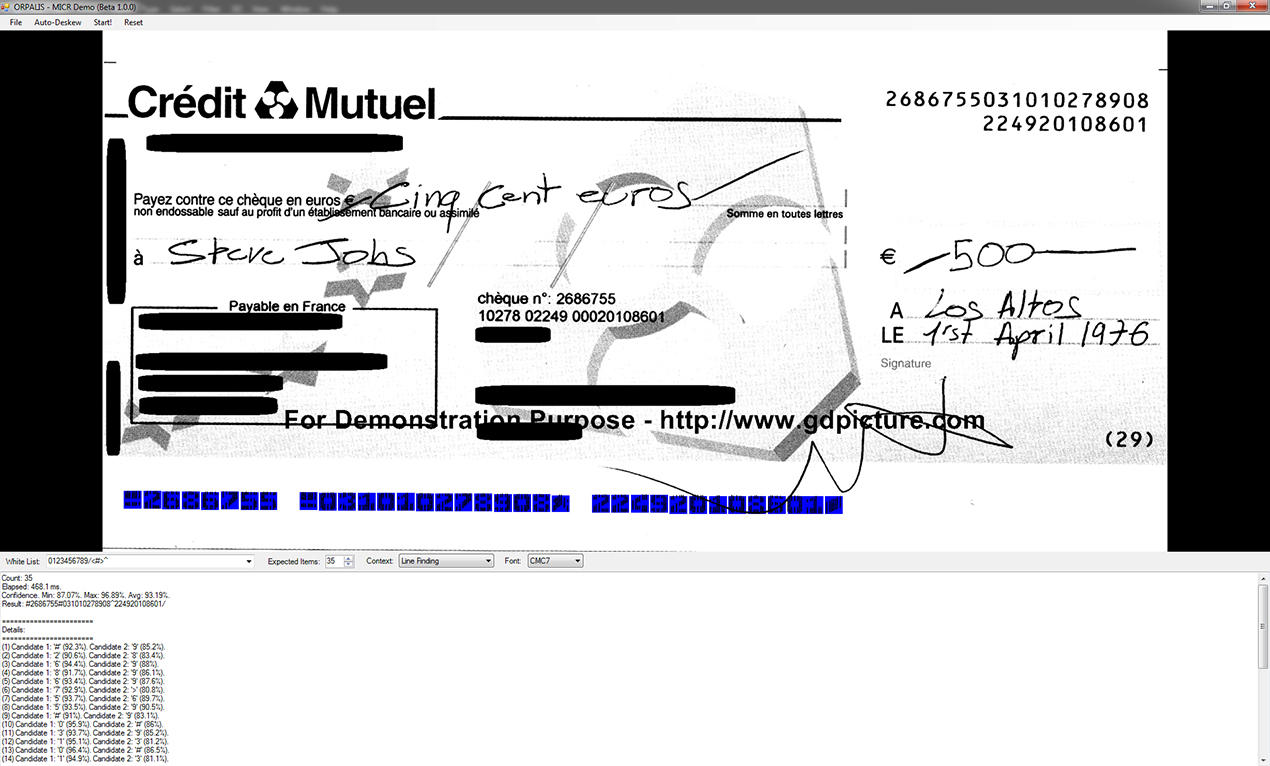 MICR Plugin for GdPicture.NET
Among other features, with this plugin you can decode both CMC-7 and E-13B fonts with an extreme accuracy (reaching 99.9% on 300 dpi images) even on poor quality images. The MICR Plugin is fast (20 checks per second on Intel Core i7 based computers), AnyCPU, multi-threaded, works on any bit-depth bitmap (color, grayscale and monochrome), automatically repairs altered symbols… and at the same time it keeps a low memory usage.
You will find the full description of the MICR Plugin here. And the good news is that with the GdPicture.NET 10.2 new release, owners of a commercial Ultimate Edition license get this new plugin for free!
What else is available in version 10.2?
Other interesting features are also available in the v10.2 in the barcoding (PDF417) and PDF domains, in terms of accuracy enhancement.
Check all changes on our forum post dedicated to the v10 changelog. Download it and let us know what you think!
Do not hesitate to contact us if you have any question or if you want to upgrade.
---
Cheers!
The GdPicture Team
---
Tags: