Global Information Governance Day: Latest Trends and PDF
---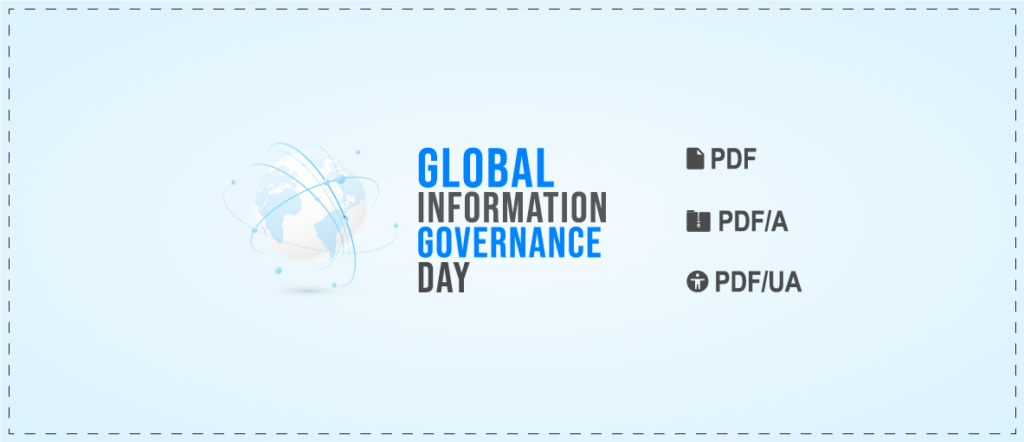 Organizations often find that information governance is a complex subject, as it covers a lot of domains. The PDF format can help simplify processes thanks to its many features such as digital signing, compression, redaction, encryption, and tags, to name a few. Favoring PDF/A for archives also helps with compliance as it is an ISO standard (ISO 19005).
Note: you will find a summarized version of this article on the PDF Association website.
What is Global Information Governance Day?
Today is Global Information Governance Day.
Since 2012, this initiative has been celebrated worldwide on the third Thursday of February. Its purpose is to raise awareness of information governance and how companies and organizations manage their information.
This vast topic indeed covers the creation, use, archiving, and deletion of information in an efficient and compliant way.
---
Tags: