The Future of GdPicture.NET Document Imaging SDK is Here
---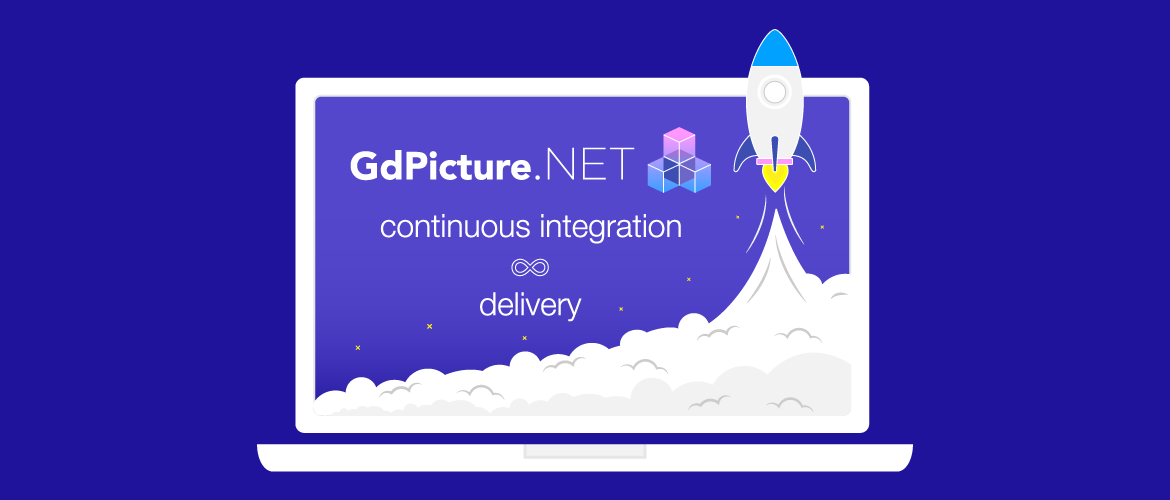 Speeding up the pace: a new development model for faster results
Hi everyone,
GdPicture.NET keeps evolving 15 years after its creation in 2003 to adapt to current best practices.
Today, we are happy to introduce our new development model and its consequences on the various products (licenses and maintenance) we offer.
Continuous Integration and Delivery model
GdPicture.NET is now developed and released with the Continuous Integration and Delivery model.
From now on, instead of releasing major versions once a year, all functionalities in development will be published as soon as possible.
In other words, new features and improvements are added progressively into coming releases, meaning that you will experience a continuous stream of improvements, instead of waiting for medium and major versions.
To get the list of the weekly updates, please refer to the Version History page.
Upgrades from Previous Versions
Do you own a GdPicture.NET version older than GdPicture.NET 14?
Our updated upgrade campaign offers a single pricing model which represents 75 percent of the catalog price for any version of GdPicture.NET previously purchased.
You will find our new pricing for upgrades on our order page.
An additional discount is offered to customers who bought the SDK not later than 15 months ago.
If this is the case for you, please contact our Sales Team for a discounted quote.
Annual Maintenance Plan
Upgrades may be purchased with or without a Maintenance Plan Subscription.
It is possible for a customer to subscribe to a maintenance plan after the initial purchase has been made. In this case, the maintenance period and corresponding fee are calculated starting from the date of initial purchase.
Maintenance benefits include:
Upgrades
Access to all upgrades, including bug fixes.
Technical Support
Priority technical support via our Helpdesk with an active Service Level Agreement (SLA) support plan.
Extended Redistribution Rights
The maintenance contract permits to extend the redistribution rights after the twelve months following the acquisition date.
Please visit maintenance program page for more details.
Any questions or comment? Please do not hesitate to contact us on our Helpdesk.
Cheers!
Elodie
---
Tags: