Cambron Software: Technologies that Advances the Art
---
Hi Everyone,
After telling you a few of our customers' success stories with our HTML5 viewer and document management kit DocuVieware (see our DocuVieware blog), we now switch to GdPicture.NET.
And we continue our world tour with the UK and Scotland!
Today we are introducing you to Cambron Software and its popular software Power Music.
Cambron Software
Since 2007 Cambron Software, a Scotland-based company, offers a music display system which delivers many benefits to musicians around the world.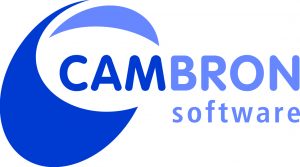 Cambron software is a family business which develops the Power Music software application and distributes hardware accessories useful for musicians.
Power Music is highly popular among all types of musicians; it has been sold in more than 100 different countries. Its free version counts more than 40,000 downloads.


The Challenge: A Better Way to Display Music
The story started when Brenda Cameron, the company founder, played in a band.
Managing paper music sheets while playing could be a real hassle, so she decided to develop a program to view music scores directly on portable devices.
Power Music was born.
The Solution: A Digital Music Stand for Electronic Music Display
Soon, the software became much more than a simple viewing tool. Now, Power Music offers the following features
Display sheet music, chord sheets
Transpose chord sheets, add capo chords
Different options for page turning
Music annotation
Interactive search including melody search and quick navigation
Music sheet editor
Features for visually impaired people
Working with GdPicture.NET
Back in 2007, the market for document management tools just started to develop. To view music sheets, a specific viewing tool was required.
After reviewing and testing the tools available on the market, Brenda selected GdPicture.NET Document Imaging SDK.
The main reasons for her choice were the presence of:
a broad range of features
an API easy to integrate.
Over the years, the GdPicture.NET features released with new versions were added to the program.
Power Music now includes scanning capabilities and annotations. It is also possible to autodeskew music sheets and extract chords for instance, among many other functionalities.
What's Next for Cambron Software?
Because technologies are changing, the team is now redesigning the application's graphic interface, integrating WPF.
In the future, a full version of Power Music will be released online.
What Makes a Program Successful?
What makes Power Music so popular is the combination of a deep understanding of its domain with development skills.
Indeed, while being a .NET developer, Brenda perfectly understands the musicians' needs in document management.
To learn more about Power Music, you can visit its dedicated website at powermusicsoftware.com.
You can also contact Brenda Cameron for further details.
If you wish to know how GdPicture.NET can help you with your projects, please contact us.
Moreover, if you want to share your success story with us, we will be happy to write a blog post for you.
As always, we thank our faithful customers for trusting our products over the years!
Cheers!
Dmitry
---
Tags: